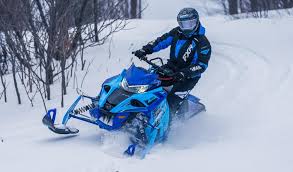 Snowmobilers should take note of some recent changes to the snowmobile routes within East St. Paul.

Hoddinott Road and, a short portion of Mowat Road are no longer permitted routes. Please refer to the snowmobile route map on our website or click HERE to be directed to the site.

These changes were made due to safety concerns related to pedestrian traffic along the Hoddinott Road sidewalk. There have been collisions involving pedestrians as well as property damage along Hoddinott Road.

Safety hazards for snowmobile operators and passengers was the factor in closing a portion of Mowat Road north of Hoddinott Road to snowmobile traffic.

Manitoba Public Insurance has made available on online guide with basic regulations on where, how and when snowmobiles can be used. Please refer to the guide HERE, starting on Page 8. The guide also includes safety tips and supplies you should have on hand when snowmobiling.

Should you have an off-road vehicle, Manitoba Public Insurance also has a useful guide, located HERE.