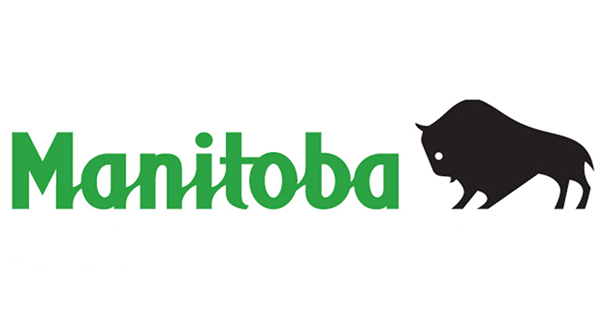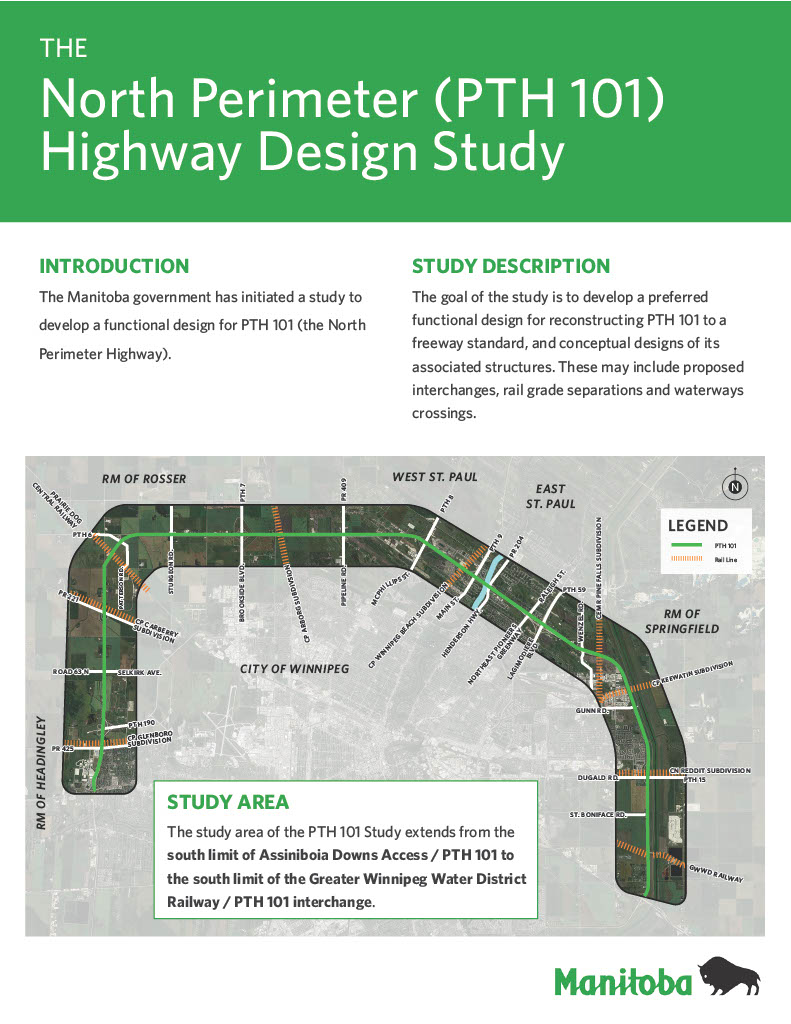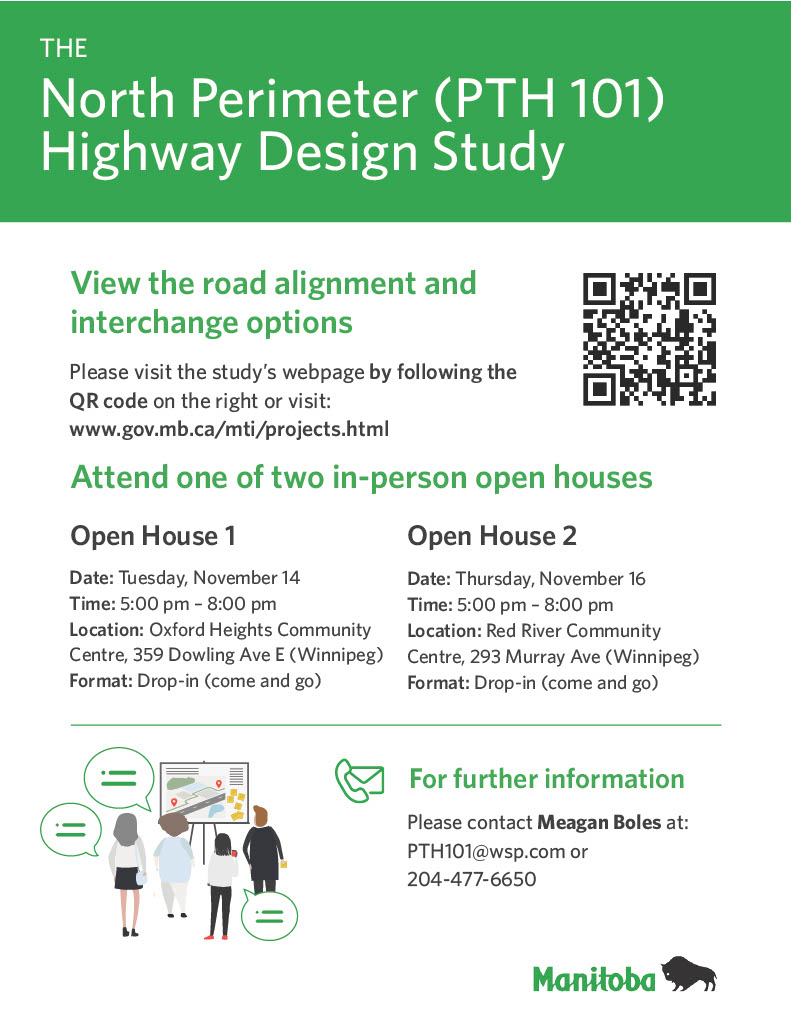 The Manitoba government has initiated a study to develop a functional design for PTH 101 (the North Perimeter Highway).

The study aims to develop a preferred functional design for reconstructing PTH 101 to a freeway standard and conceptual and preliminary designs of its associated structures. These may include proposed interchanges, rail grade separations, and waterway crossings.

To learn more about the project, click HERE.

To view the PTH 101 Phase 1 Newsletter, click HERE.


For further information, please contact:
Meagan Boles
PTH101@wsp.com
(204) 477-6650