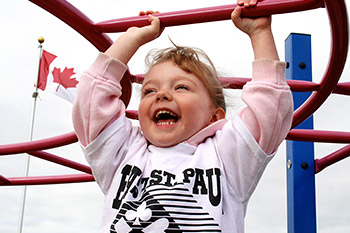 Although it is one of the smallest rural municipalities, East St. Paul is able to offer a wide range of services and community programs found in much larger urban centres. It is recognized as having one of the best trained and equipped volunteer fire departments in the province.

East St. Paul has its own sewage treatment plant with over 2500 connected. The remainder have private sewage disposal systems. The Municipality provides weekly garbage and recycling pick-up to residents.

A wide range of sports and recreational facilities are available in our community, including baseball diamonds, soccer fields, skating rinks, tennis courts, curling rinks, access to snowmobile trails and boat launches to the Red River. Thanks to a strong spirit of volunteerism and community participation, the Municipality is able to host large sporting events at the regional and provincial levels, and community teams have earned numerous City and Provincial titles in a variety of sports. The recent development of a 36 acre summer sports and recreation complex will further enhance soccer, softball and baseball activity.

The East St. Paul Community Club is run by a dedicated group of volunteers who organize many sporting events and social activities. More information on Community Club activities and the Curling Club can be found by accessing the "Recreation" page in this web site.

Library services are available at any City of Winnipeg Library. The Municipality refunds a portion of the non-resident fee paid by East St. Paul residents to acquire a library card.