Mission Statement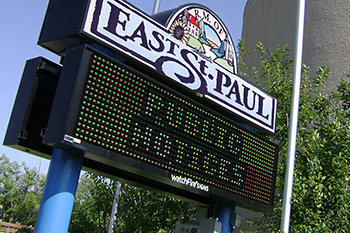 RM of East St. Paul is a vibrant community with a distinctive lifestyle.


General Duties of Members of Council
To consider the well-being and interests of the municipality as a whole and to bring to the council's attention anything that would promote the well being or interests of the municipality.

To participate generally in developing and evaluating the policies and programs of the municipality.

To participate in meetings of Council and of Council committees and other bodies to which the member is appointed.

To keep in confidence matters discussed at meetings closed to the public.

To serve as a chairperson on one of the sub-committees of Council.
If you are planning to attending a regular council meeting, it is advisable to check with the Municipal Office at (204) 668-8112 to confirm the date, time and location.

Unless otherwise stated, all council meetings will be held in the Council Chambers in the Municipal Office located at 1-3021 Birds Hill Road, East St. Paul, Manitoba.